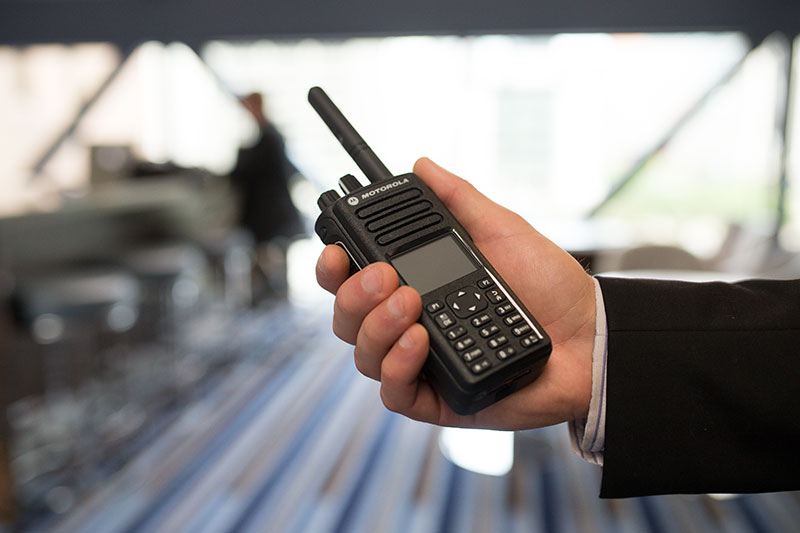 Having been in the communications and electronics industry for nearly 90 years now, Motorola is a mobile communication pioneer and remains a global industry leader, excelling in innovation.
Continuous Innovation and R&D
As a longtime leader in research and development, Motorola deeply understands the needs of each and every industry they serve. Through rigorous testing on a continual basis within each industry, Motorola is able to develop equipment that meets industry-specific demands. Testing also ensures that Motorola products are durable, reliable and intuitive to use.
Motorola's product selection continues to expand to meet the demands of a clientele that is increasingly on the lookout for new technologies. For example, in 2008 the company launched TrboNET, an advanced dispatch system application that connects to its MotoTRBO radio lines. TRBOnet enables companies to monitor audio, data, and geographic locations of assets, provide record management and the ability to review events that have taken place. Since then, the app has evolved to meet the evolving needs of its key users.
Pioneer of quality processes
In the 1980's, Motorola pioneered the concept of Six Sigma as a tool to reduce workplace defects and improve product quality. Six Sigma is a set of management techniques that are designed to enhance business processes by reducing the probability of errors or defects. It is this concept that ensures that all Motorola products are manufactured with flawless execution. Throughout the past decades, Six Sigma has evolved to incorporate digital technologies and lean processes.
Highly durable radio equipment
Since the release of the first Motorola walkie-talkie, the SCR-300, in 1940, Motorola's walkie-talkies have come a long way. Regardless of the model, Motorola walkie-talkie's main feature is always its sturdiness. Each walkie-talkie is designed to withstand extremely harsh weather conditions: temperature variations, wind, rain or snow. Motorola's walkie-talkies are also particularly resistant to shocks and vibrations over a long period of time. Nowadays, each walkie-talkie model has built-in features, such as GPS, text messaging, emergency buttons and more.
Motorola ensures the durability of its products through an equipment testing set-up that is similar to the military's. For example, their product drop tests involves dropping a radio four feet onto concrete. Each surface of the battery experiences seven cycles of being dropped once on all sides, for a total of 42 impacts. A product fails the test if it experiences cracking, splitting open, damage to the connection or the inability to charge. In addition to drop testing, products are also tested for vibrations, electricity voltage and water resistance. This testing ensures that Motorola products can survive even the harshest environment and unpredictable situations.
Motorola is always giving back
Motorola has established a culture of giving back to the community. Founded in 1953, The Motorola Solutions Foundation has donated millions of dollars to STEM education, public safety, disaster relief and employee giving. In 2017 alone, nearly $10 million in grants were given to 3 million students and first responders throughout the world. Since the launch of its Innovation Generation grant program in 2007, over $42 million has been donated to STEM education.